Are you a capable and ambitious Applied Seismologist looking for your next research and teaching challenge? Do you have the skills and experience to advance the research portfolio and teaching programmes at a leading Russell Group university?
As a Lecturer or Associate Professor, you will undertake research, teaching and management within the School of Earth and Environment (SEE) at the University of Leeds to contribute to academic leadership in Applied Seismology, principally on the quantitative characterisation of subsurface seismic properties.
SEE is ranked 14th in the World University Rankings by subject and 2nd in the UK for Research Power (REF 2014). In this dynamic environment you will work with staff across the Institute of Applied Geosciences (IAG) and the Institute of Geophysics and Tectonics(IGT), plus their external partners, and have the opportunity to develop a cutting-edge programme of research as part of IAG's Applied Geophysics Group.Your research will enhance the established reputation of SEE in the field of Applied Seismology, focussing both on theoretical and numerical methods development and their use in innovative research.Applications may include, but are not limited to, hydrocarbon reservoir characterisation, rock physics, geological storage technologies, seismic waveform tomography and seismic source process characterisation.Through collaborations with IAG and IGT partners, your research may be incorporated in diverse fundamental research programmes including glaciology, rifting, volcanology and basin evolution; you will also access cross-faculty research collaborations through the Petroleum Leeds, Energy Leeds and Water@Leeds networks. Your research successes will support and attract PhD and postdoctoral researchers to the Applied Geophysics Group, to work collaboratively with cross-disciplinary research groups both within and external to SEE.
You will contribute to the provision, development and leadership of Leeds' prestigious applied geophysics teaching programmes. Working primarily alongside the management team of our MSc Exploration Geophysics programme, you will deliver teaching in classroom and field settings, will mentor a cohort of dynamic project students, and identify strategic directions for course changes.There may also be opportunity to contribute teaching to a hosted MSc programme delivered in the Middle East.Course development and project provision can be guided by your own research interests, allowing you the best opportunities for research-led teaching.
To explore the post further or for any queries you may have, please contact:
Dr Adam Booth, Lecturer in Exploration Geophysics
Tel: +44 (0) 113 343 9743, email: a.d.booth@leeds.ac.uk
or
Dr Richard Collier, Collaborative Director, Aramco MSc Geophysics in Prospect Generation Co-Director
Tel: +44 (0)113 343 5271, email: r.e.collier@leeds.ac.uk
Location: Leeds - Main Campus
Faculty/Service: Faculty of Environment
School/Institute: School of Earth and Environment
Category: Academic
Grade: Grade 8 to Grade 9
Salary: £39,992 to £56,950 p.a.
Working Time: 100%
Post Type: Full Time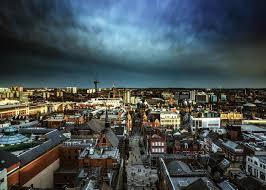 Application Deadline:
Expired
Type
Assistant professor / lecturer
Location
United Kingdom
Leeds
Type
Assistant professor / lecturer
Application Deadline:
Expired
Leeds%20LS2%209JT%2C%20Leeds%2C%20United%20Kingdom