18th RSEP International Economics, Finance & Business Conference, Istanbul, Turkey
Deadline for paper submissions
Deadline for participant registration
RSEP invites the Business, Economics & Finance included thematic studies and presentations to the "18th RSEP International Economics, Finance & Business Conference" which will be held on 26-27 August 2020 in Istanbul.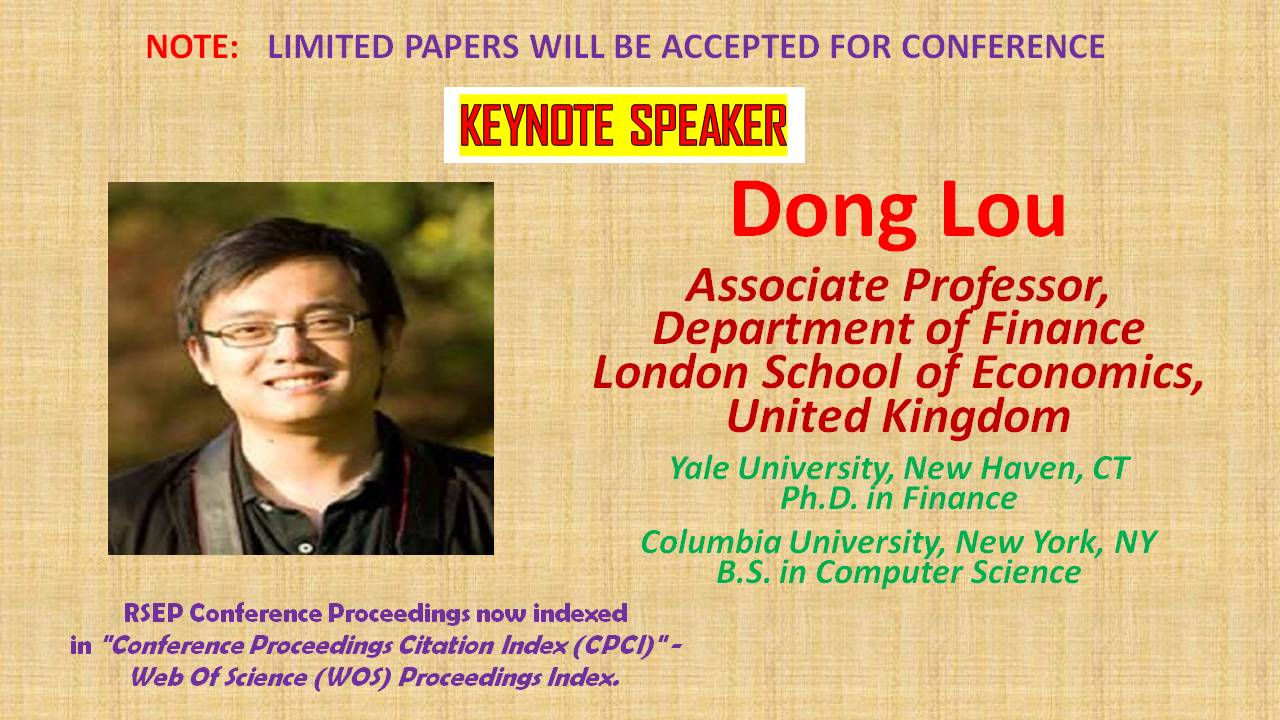 The participants can prepare their submissions under the title below:
Accounting, Behavioral Finance, Corporate Finance/Governance, Econometrics, Economics of Innovation, Education/Education Economics, Environmental Economics, Emerging Economies, Energy Studies, Entrepreneurship, Financial Economics, Gender Economics, Health Economics, Human Resources, Industrial Organization, International Economics and Trade, International Finance. Investment, Islamic Economics/Finance, Knowledge Economics, Labor Economics, Growth & Development, Macroeconomics, Management, Microeconomics, Marketing, Monetary Economics, Political Economy, Public Economics, Regional Studies, Risk Management, Small and Medium-Sized Enterprises (SME), Tax Policies, Tourism/Tourism Economics
"LIMITED PAPERS WILL BE ACCEPTED"
KEYNOTE SPEAKER
DONG LOU
Associate Professor, Department of Finance
London School of Economics, United Kingdom
IMPORTANT DAYS
Deadline of Abstract Submission : August 14th , 2020
Deadline of Registration and Payment : August 18th, 2020
Deadline of Early Registration and Payment: May 25th, 2020
Deadline of Full Paper Submission: August 18th, 2020
CONFERENCE VENUE
Kadir Has University
Deadline for paper submissions
Deadline for participant registration