17th RSEP International Economics & Social Sciences Conference, Madrid, Spain
Deadline for paper submissions
Deadline for participant registration
RSEP invites the social sciences and economics studies and presentations to the "17th RSEP International Economics & Social Sciences Conference" which will be held on 6-7 April, 2020 in Madrid.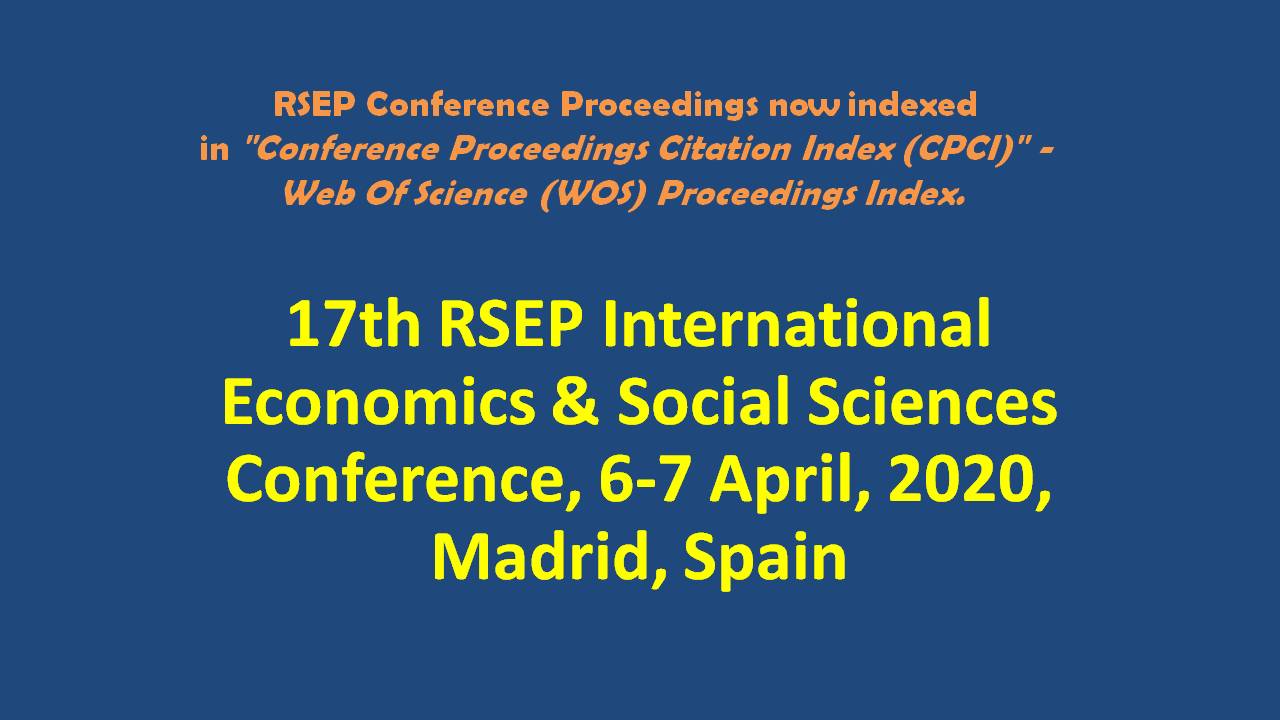 Both empirical and theoretical papers will be considered.
The range of topics covers all research areas in Economics
Some examples of research areas in Economics :
Macroeconomics and Monetary Economics
Microeconomic Theory, Behavioral and Experimental Economics
Econometrics and Applied Econometrics
Labor Economics
Health Economics
Public Economics
Industrial Organization
International Economics
Urban, Real-Estate, and Regional Economics
Also participants can prepare their submissions under the title below:
Business & Management
Banking & Finance
Education & Teaching
Law & Politics
Psychology & Sociology
History &Tourism
IMPORTANT DAYS
Deadline of Abstract Submission: March 23rd, 2020
Deadline of Registration and Payment: March 25th, 2020
Deadline of Early Registration and Payment: February 7th, 2020
Deadline of Full Paper Submission: March 25th, 2020
All abstracts and full papers will be published in the conference proceedings (2 books):
Conference proceedings (Book of Abstracts) with ISBN
Conference proceedings (Book of Full Papers) with ISBN
RSEP Conference Proceedings now indexed in "Conference Proceedings Citation Index (CPCI)" - Web Of Science (WOS) Proceedings Index.
Conference Venue:
HOLIDAY INN PIRAMIDES
Deadline for paper submissions
Deadline for participant registration